The Interview | A Psychological Thriller Short Film by Barnaby Roper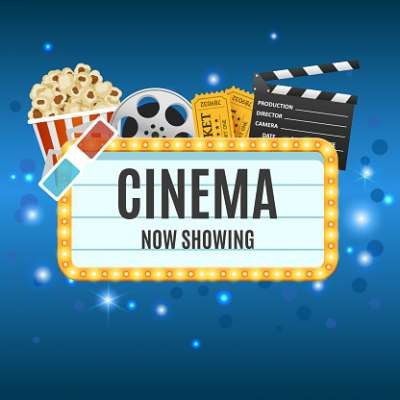 From legendary fashion-filmmaker Barnaby Roper (Kanye, David Bowie, Chanel) a taut psychological thriller short film. When a candidate interviews for a new job at an "unorthodox" firm, the process quickly turns into a boundary-breaking process of social control.

A selection of Short of the Week, the web's leading curators of quality short films.

SUBMIT A FILM: https://www.shortoftheweek.com/submit/
FULL REVIEW: https://www.shortoftheweek.com..../2020/01/31/the-inte

Subscribe to S/W on YouTube!
Website: http://www.shortoftheweek.com
Instagram: https://www.instagram.com/ShortoftheW...
Facebook: https://www.facebook.com/shortoftheweek
Twitter: https://twitter.com/shortoftheweek

THE INTERVIEW
A Catwizard Films Production
Directed by Barnaby Roper
https://www.barnabyroper.com/

"On its surface, the film is a straight forward two-hander—a young system analyst, skilled in forecasting, is interviewed for a new job. Typical conversations on qualifications and methodology follow, but quickly give way to increasingly personal questions, as the interviewer (Rory Kinnear) prods and pushes the candidate (Billy Howle) outside his comfort zone with seemingly inflammatory and non-sequitur inquiries that verge on sadistic.

Kinnear's character is careful to be "reasonable" with his questioning. At several points, he stops the conversation to ask for consent to continue. However, the phrasing and context of the request is a challenge—is Howle's character tough enough—man enough—to continue? The firm values "mental resiliency", so to demur is to seemingly concede the argument that one is mentally weak. Thus they continue, despite considerable anguish.

What Roper appears to be evoking is a dystopian program at the corporate level, imagining a future (present?) where the inherent power imbalance between firm and employee bleeds into bizarre experimentation on a path to total control. If exaggerated, it is only subtly so—the film is so effective because it is speculative only by degree, rather than by concept. We are all familiar with modern capitalism's fetishization of culture fit, and, especially in ambitious sectors, that frequently demands insane working hours, 24/7 digital availability, and a willingness to debase oneself at the mercy of superiors. What Roper and screenwriter John Dover imply is how pernicious the progrom is, and how employee complicity in their own exploitation is a figurative fig leaf for something darker in society.

Roper has had an illustrious career in image-making, having previously worked with the likes of Kanye West, David Bowie and with brands such as Nike, Dior, and Chanel. His work is typified by gorgeous fashion photography married to inventive post-production techniques that play with composition in fresh ways. I was first introduced to his work when curating the 2012 Vimeo Festival, where his work, Rêve, was nominated in the fashion category and I instantly fell in love. However, in the past couple of years, Roper has extended himself towards storytelling, beginning with My America, a 17min documentary project that received a Vimeo Staff Pick. Now The Interview has arrived and Roper mentions he is working on another short film as well as two feature projects. Commerical directors sometimes struggle with the transition to scripted, but his collaboration with Dover, and the smart writing evidenced by this short, make me optimistic for Roper's future work in narrative. We're excited to see what's next." - S/W Curator, Jason Sondhi

CREDITS
DIRECTOR: BARNABY ROPER
PRODUCER: MIKEY LEVELLE
WRITER: JOHN DOVER
CAST: RORY KINNEAR, BILLY HOWLE
DIRECTOR OF PHOTOGRAPHY: SIMON CHAUDOIR
EDITOR: MATT NEE
CASTING: GEMMA SYKES
COLOURIST: SIMONE GRATTAROLA
EXECUTIVE PRODUCER: TOM BERENSDEN
POST PRODUCTION: JOE WHITE, JESS GORICK, SERGE MIOT
1ST AD: STEVE WINGROVE

CAMERA CREW:
FOCUS PULLER: CHARLIE ENGLAND
2ND AC: MOLLY BURCHAM
GRIP: DAVID BRADSHAW
GAFFER: CHRIS RAWORTH

RUNNERS: STEVE CHARALUMBOUS, JACK PUNCHER

D.I.T.: ASHLEY HICKS, MATT HICKS

SOUND:
SOUND RECORDIST: MARK KESHISHIAN
SOUND DESIGN: TRZTN
SOUND: BENZENE
SOUND MIXER: LOIC CANEVET
SUPERVISOR: BENJAMIN DESPLANQUES

ART DEPARTMENT:
PRODUCTION DESIGN: SAM TIDMAN
STYLIST: JENNY COGAN
ART DEPT. ASSISTANT: LOUIS RUSCOLME KING, JAKE PARKER, FREDDY CASSAVETTI

SUITS BY PAUL SMITH

WARDROBE STYLIST: CELINE SHERDIAN
HAIR AND MAKE-UP STYLIST: ROBYN ROWAN

This film is reproduced on this channel with the permission of the filmmaker.
Show more
---